NeuroDiol™ Complete Package Detail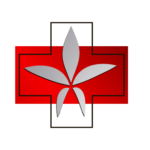 NeuroDiol™ Tincture 2500mg
NeuroDiol™ Nasal Spray 250mg
NeuroDiol™ Deep Penetrating Cream 2500mg
NeuroDiol™ Suppository 125mg (x10)
We have worked hard to source the most potent plants, in order to make our whole plant full spectrum hemp extraction. Numerous studies support the full spectrum hemp extraction over the isolated CBD products for effectiveness. Besides the natural terpenes maintained through careful processing, NeuroDiol™ Tincture, Nasal Spray and Deep Penetrating Cream all have added terpene profiles which make our CBD line of products incredibly advanced. These terpenes support absorption and effectiveness of the CBD and other cannabinoids. Terpenes found in cannabis and hemp have been studied by the medical establishment for their healing powers and synergistic effects, which is called the entourage effect. This is the effect in your body through various combinations of the cannabinoids, along with these terpenes.
All the NeuroDiol products are made from organic hemp, grown in a high altitude farm on the big island of Hawaii, where the volcanic soil is rich in minerals. The strain used in this product contains super high CBD levels and the legal amount of THC, along with the rich family of cannabinoids and terpenes normally contained in these special hemp plants, grown with love and kindness.  Some common protocols are 20-100mg of the NeuroDiol™ Tincture, apply the NeuroDiol™ Deep Penetrating Cream 2500mg to the painful area, then use the NeuroDiol™ Nasal Spray 250mg for fast, breakthrough delivery. For higher dosage of CBD, the NeuroDiol™ Suppository 125mg or 300mg can really move the needle with CBD absorption and effect.
Again please consult your healthcare provider regarding use and dosage of this product.