Welcome to Health Coaching Program only available for members of MitoZen PMA!
If you are struggling with a chronic health condition and are looking to reclaim your life, then working with Dr. John Lieurance and Program Director, Tara Smith, will provide you the answers you've been looking for. Our unique coaching program combines cutting-edge therapies, protocols, and supplements with the mind-body approach necessary for true cellular healing to occur.  Book a consultation below to learn more about our coaching program, and why Dr. John and Coach Tara are so passionate about helping you not just survive but THRIVE!   As Dr. John likes to say, "You're either a swamp or a river"; tissues can be swampy and congested or clear and flowing like a river. We focus on cellular healing and improving mitochondrial function to ensure our clients are "flowing like a river."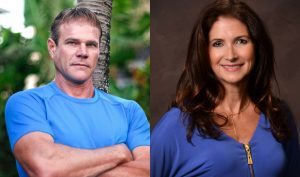 Dr. John Lieurance & Tara Smith, CHHP
This is a service offered to MitoZen PMA members only. Click on the link below to schedule your consultation TODAY to learn about joining!