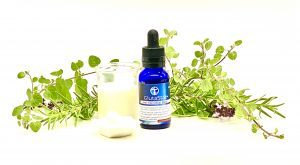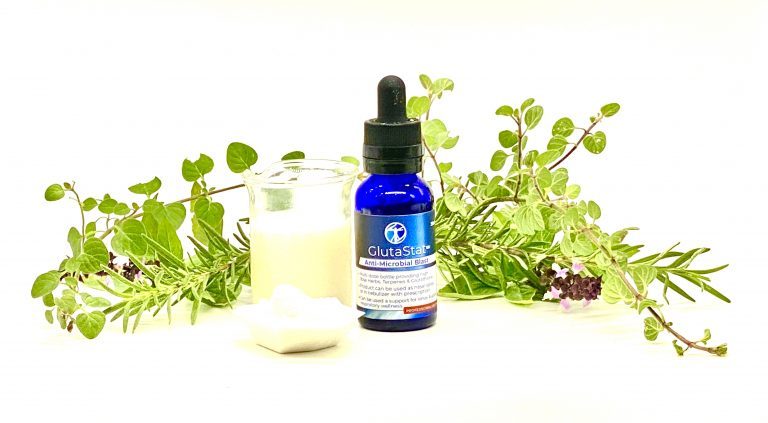 Contains 30 mL of GlutaStat™ for Intra Nasal (or Nebulized) Application. This product is the flagship anti microbial product for upper respiratory and sinus health. This works remarkably well as a nasal spray as well as for nebulizing.  This product is commonly nebulized by direction of health care practitioner. See Nebulizer option here.
Excellent for chronic sinusitis, bronchitis, and any upper respiratory disorders.
Reduction of rhinorrhea, hyper lacrimation, sneezing, and bronchospasm.
High potency formula results in sustained-release Glutathione for optimal blood levels.
Anti-Microbial Herbal Extracts Wild Crafted Oregano, Sage, Bay Leaves and Clove, Copaiba
Antifungal, Antibacterial Terpenes: Linalool, Limonene, Eucalyptol, Geraniol,
Silver Hydrosol (Ag (n)+1) exclusively available from GlutaGenic!
N-acetylcysteine (NAC) exclusively available from GlutaGenic!
This product was designed to provide optimal support for upper respiratory tract (Sinus'/Lungs)
Sold in 30 ml Multi dose bottle and Bulk 120ml Bottle.
*Should be kept refrigerated to maintain full potency