Ultimate Sleep Combo 1 Details: Our 2 most powerful Sleep products, so you can experiment with a combination, to find out what works best your you!
"When I really need a good night sleep I take a 300mg NeuroDiol and a Sandman together, and my Oura Ring scores are in the 90's!" Ben Greenfield 
Sandman Sleep Suppository (x15)
NeuroDiol Suppository 300mg (x 10)
Sleep Quality is the Holy Grail for a Happy & Healthy Life!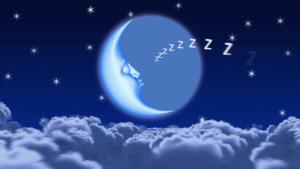 SandMan™ contains 250mg of Glutathione, 200mg of Melatonin, Terpene Blend (Linalool, Myrcene, boswellia), Proprietary blend of SandMan Complex™ (CBD from whole plant hemp extract and magnolia) and our proprietary AP0-808™ probiotic strain. The body's 2 most powerful anti-oxidant's, Glutathione and Melatonin, along with SandMan Complex™ for neurotransmitter support (GABA), to aid in deep relaxation.  Sandman plus is for those that need an extra boost to sleep. It contains a powerful nutrient to promote even stronger GABA release. 
This is the most advanced and strongest Sleep support with a slow release over a 5-7 hour period, to support sleep all night long, due to our proprietary slow release technology using SRT ™ Polysaccharide Complex.  An important aspect of deep sleep is that it cleanses the brain. The waste removal system of the brain, the glymphatic system, is at its most efficient during deep sleep. A recent international study shows it may be possible that getting too little deep sleep prevents glymphatic clearance, and causes neurological diseases. Basically your neurons will be swimming in their own excrement without adequate deep sleep. 
This product utilizes a unique approach to health and healing, using super high physiologic melatonin supplementation. See this article on Melatonin.
NeuroDiol™ Suppository is a unique combination suppository, made using a full spectrum hemp extract, organically grown in Hawaii. This is a high CBD strain with added terpenes, our probiotic blend APO-19™  and (SRT™) slow release technology.
Rectal administration of CBD oil allows your body to absorb more CBD than oral consumption. This method bypasses the destructive acids in the stomach and liver, delivering the CBD to your bloodstream through the rectal wall.
NeuroDiol™ Suppositories are also an excellent way to deliver CBD close to problem areas in the rectal region such as large intestines, prostate, vagina and uterus.
NeuroDiol™ Suppositories may be superior than oral or inhalation!
There are many benefits to rectal administration of hemp CBD, even when compared to other methods of hemp/CBD administration. In cases of surgery, illness, or injury, oral methods may not be an option due to vomiting or gastrointestinal difficulties, or physical limitations of the mouth or throat. Oral administration of hemp/CBD undergoes degradation in the gastrointestinal tract, and is metabolized by the liver before circulating into the blood stream. Suppositories are able to bypass these issues, and deliver the hemp/CBD into your body more efficiently for a longer sustained effect.
NeuroDiol™ Suppository 
allow for greater absorption of hemp/CBD than oral or inhaled methods. The initial effects can be felt in as little as 10-15 minutes after administration, and last for 4-8 hours. There is a great speed of onset and consistency effect, where hemp/CBD suppositories are absorbed by the body. This makes them a reliable and superior route for many people.
Issues that may impair absorption of hemp CBD from the rectum, such as dehydration, whether caused by simply not drinking enough water or by specific medical conditions, can greatly reduce suppository absorption. Consult with a medical professional to find what is best for you.
For initial dosing, NeuroDiol™ Suppository should be taken at home and one should not drive after taking it. Also, be careful until you know how your unique self reacts with Neurodiol™. Effects are typically a mildly relaxed  state. One suppository contains 20mg of CBD, along with the full spectrum of cannabinoids from the whole plant. There has been controversy, as far as rectal absorption of the cannabinoids. One just needs to try this route once to know that it does indeed absorb…especially with ABC's SRT™ and probiotic technology.