GNESHA MORNING ROUTINE TAKING CARE OF YOUR DOORWAYS Nasal & Sinus Passage, Mouth & Gums & GI Track / Colon Ganesha: The remover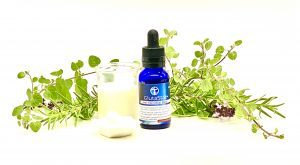 Purchase one GlutaStat™ D and receive a bottle of GlutaStat™ Vertical Spray at 20% off. Only good for 3 combos, please. Folks find the GlutaStat D best for diffusing (please see your health care professional), and the GlutaStat™Vertical Spray is a more concentrated product, which can support the health of the nasal passages and sinus.
CONSIDER A BULK GLUTASTAT FOR LONGER PROTOCOLS OR FOR YOUR ENTIRE FAMILY TO USE.
Marcons A & B™ is a potent combination of 2 powerful vertical sprays. They can be alternated one day A and the next B and so on, for a powerful effect to improve the health of the sinus cavity. The combination is based on both Dr. Shoemaker of survivingmold.com, as well as Dietrich Klinghardt, MD, Ph.D. work with sinus health. Marcons A is a probiotic vertical spray and Marcons B is a colloidal silver / EDTA / Eucalyptol Terpene vertical spray combination.
Breaking up a sticky substance called biofilm can support nasal and sinus health. Poor sinus health is particularly prevalent in Lyme and Mold Illness (CIRS)!
BUY 3 OR MORE AND GET 15% OFF YOUR ORDER!
NAD+ Products.
Each NAD+Max contains 500mg of NAD+, 250mg NR, 250mg NMN. Our vertical spray contains 2,000 mg.
What is NAD?
Nicotinamide Adenine Dinucleotide (NAD) is a metabolic co-enzyme and is an essential component of energy production (mitochondrial function); heavily involved in DNA repair and cell repair; responsible for turning certain genes on and off; and is essential for maintaining neurotransmitter levels, for the proper functioning of the brain.
NADMax™ 
contains the finest and highest potency NAD+ along with the following plant-based Polyphenols: Fisetin, Ginkgo Biloba, EGCG, Lutein, Quercetin, Curcumin & Resveratrol. Also the following powerful Terpenes: Alpha Pinene, Beta Pinene, Delta 3 Carene, and Alpha Phellandrene. Bullet delivery bypasses the GI tract and delivers NAD+ directly to the bloodstream.
4 OPTIONS FOR PURCHASE:  
1) NeuroNAD™ Vertical Spray in 20ml & 120ml options ( x1)
2) NADMax™ Bullet (x10)
3) Combo-  NAD+Max™ Bullet x10 & NeuroNAD+ Vertical Spray x1
4) NAD+ Refuel Kit – NAD+Max™ Bullet x60, Bulk 120ml NeuroNAD Vertical Spray x1
CONSIDER THE BULK  OPTION FOR LONGER PROGRAMS OR TO SHARE WITH THE ENTIRE FAMILY.  IF YOU NEED DIRECTION WITH PRODUCT USE. 
The use of ZEN Vertical Spray™ is becoming more popular around the world, as people are becoming more aware of this amazing product!

ZEN Vertical Spray™ can be ordered in a 30 ml bulk bottle

(includes Mist bottle). Please choose cold shipping, at check out, for the oxytocin version of ZEN for potency preservation. 

Get 23% off if you buy our 4-pack options!